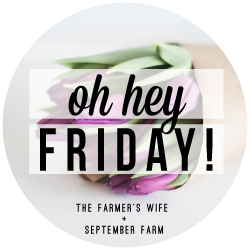 At the beginning of this week it felt like things were happening. And then things went back to moving a turtle's pace so the week is ending in an uneventful way. As per usual when there's lots happening in life the blog tends to get a little neglected, so the most logical thing to do is write a quick post on Friday hitting the highlights of the week and making note of the fact I am very excited it's the weekend!
On Monday I had a pre-screening for a full-time job I applied for but I haven't heard anything back. As a result everything is a state of suspended animation and I can't really make any concrete plans until that comes to a conclusion. Ideally, a positive conclusion. Positive thoughts and good vibes very much appreciated!
Tuesday marked the start of the #The100DayProject. Initially I was going to do something photography related but at the end of the day I'm focusing on doing a 100 days of pages in my sketchbook. My sketchbook functions as part art journal, part prayer journal, part notebook. I usually use it once a week but over the next 100 days I'm going to make it a daily practice. So far I'm 3 for 3. 100 seems like a long way away but I'm sure I can make it happen.
Wednesday I headed to town to cross a bunch of stuff off my to do list. I had to pay my car insurance, make a stop at the bank and pick up a few groceries. I also ended up taking photos for a day in the life post that will be appearing next week!
Thursday I was up bright and early for a camp related coffee meeting. This is entirely the camp nerd in me, but staff training makes me happy. I've kind of got a thing for new beginnings and I love watching a bunch of people come together and figure out how to be a group. Honestly, I think part of the reason I enjoy watching Big Brother so much is the whole situation reminds me of camp. A bunch of (mostly) 20-somethings thrown together in one spot, living together and highly encouraged to get along. The main difference is that we don't vote people out once a week.
Today I am so happy it's Friday. It's been a long week at work and I'm so ready for the weekend. Next week I only have three days of work and then I'm going on a quick trip to visit H. It's also warming up around here which is a guaranteed way to make life seem a little brighter!